Credit: Keith Luke via Unsplash
Dentsu had a booth at the inaugural IAB Career Fair hosted by the dentu media base camp graduates. For two days, it gave them the opportunity to talk to like-minded people like college graduates and share their feelings about what it's really like to be in this industry. We asked four of the base campers for their opinion:
Béatrice Huet – Account Manager, Carat
Working in media and advertising allows me to be a work in progress. I was fresh out of college when I started my role as a customer associate at Carat and a participant in dentsu's inaugural base camp program. So you can imagine this enthusiastic 20-year-old ready to change the world.
It's true when it is said that there is no such thing as on-the-job training and the industry is synonymous with that! Yes, I already had a degree in marketing and media, but working in such a dynamic industry forces me to constantly learn – from the effects of Google's ending of third-party cookies on our customers to the battle between TikTok and Instagram Reels, in going through business etiquette.
As someone who is a strong extrovert but also has to be introverted some days, working in the media has been a happy medium for my ESTJ personality traits. Every day, I work with experts in the advertising industry and build relationships with them. Through 20-minute coffees on their priorities for the year, NGEN workshops with other young media professionals, and drinks at 5 p.m. (sometimes 12 p.m.) at the local pub, I get to know them as people and not just as co-workers. The expectations set by my supervisors have also helped me maintain positive mental health and well-being, as the industry allows for flexible work arrangements that prioritize work-life balance.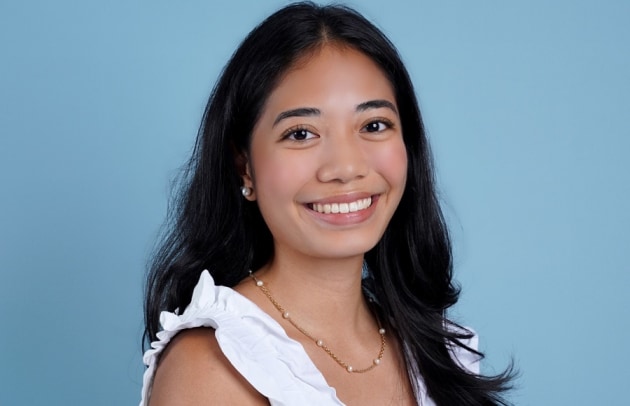 As a Gen Z digital native, I have noticed the prevalence of misinformation online, which is an issue I want to help address and which has driven me to work in the industry. Client partners, media strategists, and managing directors on all sides of media have given me advice on how I can achieve my goal, but the struggle is knowing where to actually start to effect that change. At the rate we're going, I know my goal is a long way off, but the support I've received to date has inspired me to become an expert on my clients and stay proactive as I progress through my career – which are already baby steps to reach my goal.
Above all, my experience in the industry taught me to learn for the love of learning. The lessons don't end after college and they certainly don't end when you're working in the media – no matter the role. I can easily say that my role and this industry encourages me to be a work in progress.
Adam McMeeking – Client Associate, Carat
The lure of the media industry that resonates with me is its innate power to influence both hearts and minds. Curiously, it's not just people outside the industry who are influenced by its marketing efforts, but people inside who are drawn to its culture. There's no other industry I've been exposed to that puts so much emphasis on fostering relationships, and I come from a background in psychology to say that. Whether it's relationships with your team, editors, or clients, you come to work every day looking forward to those interactions. It's in these interactions that I've seen such pure fun that drives the best performance through media, strategy and creativity in what we do.
Although the media industry has great appeal, I also consider it one of the most important. The reason is that during my short time in the industry, I have worked with clients who advocate for us to improve messages in the best way. An example that immediately comes to mind is clients who emphasize diversity and inclusion. We are then gatekeepers to a client's message by delivering that diversity and inclusion, their creative and other elements in a well-executed media response. It's seeing the end result that you feel a sense of pride in knowing that you've played a role in advancing great initiatives such as diversity and inclusion efforts.
The challenges and highlights of my work can be very interesting because they can go hand in hand. For example, it's no secret that the media industry moves quite quickly and sometimes my challenge can be to keep up with that frenetic pace. However, this is where the biggest highlight comes in, as I am always supported by my team to overcome this rapidly changing environment. With the mentorship and support of my peers at dentsu, you reflect on what seems like a short time elsewhere and realize that your development has been quite substantial.
Jacquelyn Ness-Wilson – Client Associate, iProspect
This is a letter to my 18 year old self.
You will be a customer associate! That wouldn't make much sense to you at 18, still in college and just trying to finish your education – but don't worry, you'll get that media job you've always dreamed of!
You will move to Sydney at the end of 2021 and in 2022 you will start working at iProspect, a media agency, as a Client Associate. You'll even work on cool clients like Accor, Tefal and Rabobank!
Although you'll start when everyone is working from home, it won't be long before you hit the office and meet all of your fantastic colleagues. Having those morning coffees and enjoying three screens (trust me, you need them) that you only get in the office.
Every day you will be able to chat with your clients and publishers, helping to bring their campaigns and ads to life! You can create reports and analyze the campaigns you have set up, offer recommendations and improvements for future campaigns, helping to improve your clients' marketing. Research and social networks will be your specialties, setting up ads on Facebook or Tik Tok and setting up ads and keywords on Google. It really is more fun than it looks!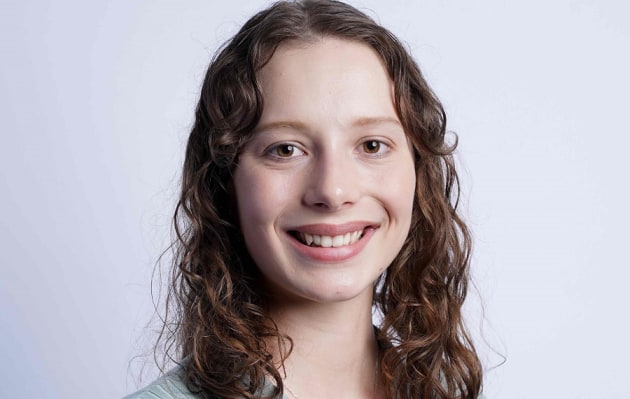 Sometimes you can even attend media lunches, breakfasts, events and drinks! It's a very fun part. But don't worry, you'll also be working alongside an amazing and supportive team that will help you build your skills and confidence in the media industry.
In your second month, you can join a dented program known as basecamp, which will accelerate your learning of everything (literally!) about media. From strategy to setting up social ads and buying TVs, you'll learn it all. And have so much fun along the way!
After 8 months in the role, you'll feel like you've learned a lot (and you definitely will), but there's always so much more to learn, and I know you'll love it!
Anthony Mirzoian – Account manager WW@dentsu
I've been working in the media industry for about 10 months now, starting as an associate in October 2021 and transitioning to an executive in early July 2022. I love being in this industry.
To be able to physically see the result of your work displayed on TV screens or billboards across the country is in some ways a bit of a surreal feeling; you can actually look up and say "Hey, I made this, I helped put this out there for everyone to see". I think that's one of the best parts of working on an investment team at a media agency, and probably the easiest way to describe my role.
The world of media may seem almost work hard/play hard, but there has been such a shift in thinking in terms of mental wellbeing and health, that you can still experience the fun side of media knowing that you put in a good amount of work that costs you nothing. It's so much fun to go out for lunch or a drink with your media representatives and lay the groundwork for solidifying a relationship with those you communicate with almost daily. Even being able to attend events and chat with people looking to get into the media, or even go throwing events and all kinds of experiences, makes all the hard work worth it.
For me, that might just be the best part of working in media and on a large-scale client. I've always been told that the relationships you build and the people you meet are so important because sometimes people need help or a favor and if you have a good relationship with your reps they will be more than happy to help you. . Media is a small world, so valuing the networking and relationships we build is very important.
On a personal level, I went from finishing my degree in marketing in June 2020, to peak COVID, I had no idea what kind of role I was going to be in and I certainly didn't know what even the role in which I currently occupy! However, more than a year later, I had the opportunity to work in a global media agency, I had the chance to launch my career and, in a short time, I was able to progress and create myself a career path.
"Just as our industry evolves, so do our emerging leaders of tomorrow. It is truly wonderful to read about our base campers' journey so far and to be involved with them as they grow in their careers and pursue their dreams in an industry they are happy to be a part of," said said Danny Bass, Dentu Media ANZ CEO. .
(Dentsu media Basecamp was launched earlier this year and is an accelerated learning and development program in an interactive and immersive environment, through a series of four learning sprints in strategy, digital, technology and data. Graduates of Basecamp are not defined by the qualification they have or the level of education they attain, but rather by their curiosity and growth mindset. Expressions of Interest for Base Camp 2023 are now open.
https://www.dentsu.com/au/en/careers/dentsu-media-basecamp
Do you have anything to say about this? Share your opinions in the comments section below. Or if you have any news or a tip, email us at [email protected]
Sign up for the AdNews newsletter, like us on Facebook or follow us on Twitter to break stories and campaigns throughout the day.