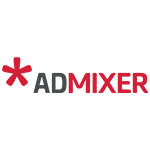 In June, the independent advertising technology company mixer surveyed ad technology vendors, brands, advertisers and ad agencies to assess the impact of the COVID-19 crisis on the CEE advertising market. Admixer interviewed 61 respondents from Ukraine, Moldova, Belarus, Georgia and Kazakhstan. The study revealed that advertisers have been less affected by the crisis than advertising agencies. The survey also indicated a more positive outlook for the third quarter: 52% of respondents expected advertising budgets to return to normal or exceed expectations.
While working on the survey, Admixer received 61 responses: 24 from ad agencies, 23 from brands, and 13 from ad technology vendors.
The data shows that advertising agencies were the hardest hit, with 90% cutting their budgets in the second quarter.. 50% of advertisers answered that they were not affected by the crisis; 30% of them have even increased their advertising expenditure compared to their initial plans.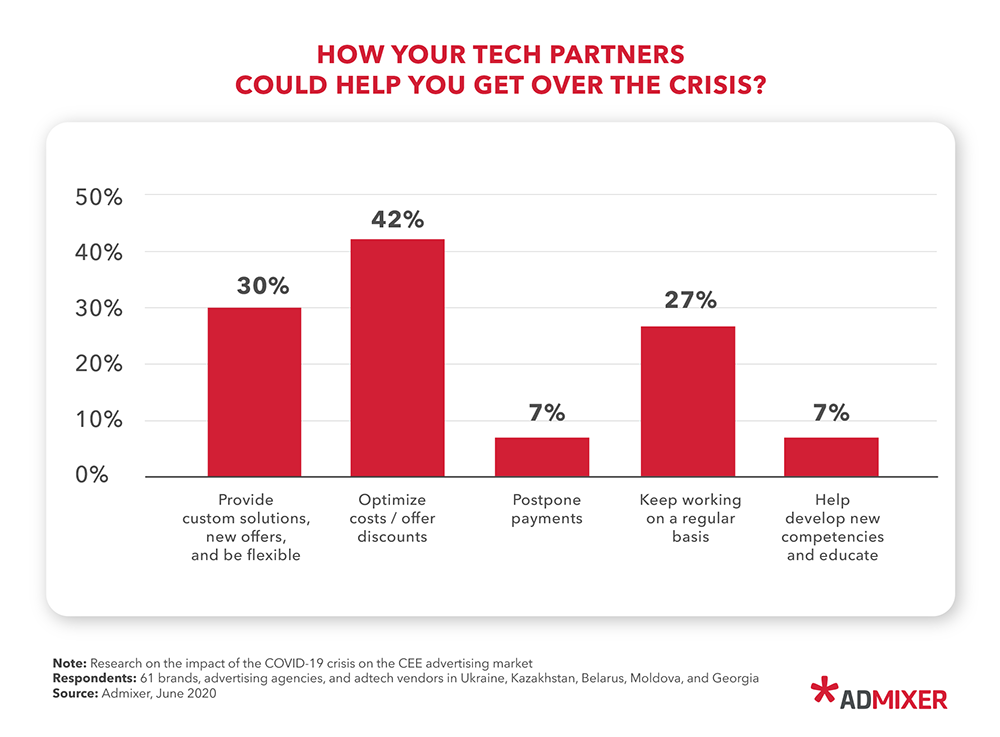 In March and April, most brands and agencies reduced their ad spend across most channels, with OOH and DOOH budgets being the tightest. This trend continued in May and June, but a slight improvement is possible in social media and paid search ads.
Admixer asked respondents what measures they had put in place to mitigate the effect of the crisis and what they were going to do over the next two months. Nearly 70% of brands and agencies have decided to cut spending on everything but technology. Brand marketers and advertising agencies have increased their investments in performance marketing and cause-related campaigns while reducing brand marketing costs.
Of all the media buying tactics used, the biggest increase is in mobile and tablet campaigns, which is a clear indication of the shift to mobile-first. Priority is given to interest-based targeting and local geo-targeting, while country-wide geo-targeting is reduced.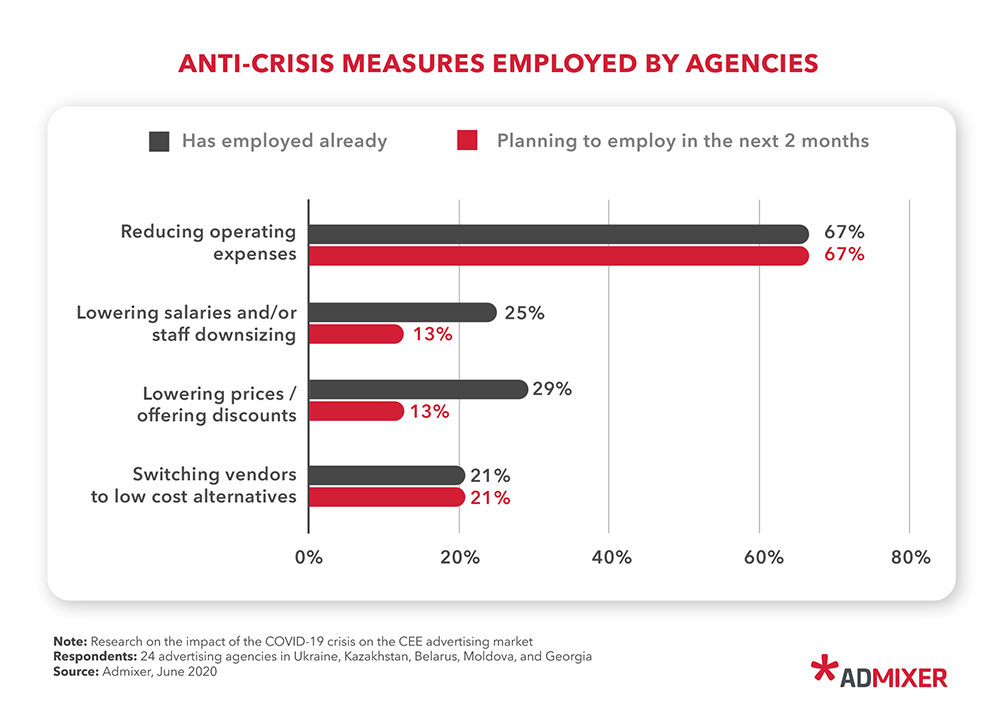 Compared to the IAB US Report, advertisers in the CEECs are not afraid of news content. 74% of brand marketers and 83% of agencies say they have made no changes to news content targeting.
Among media buying methods, programmatic prevails, while direct deals with publishers are reduced.
"In the CEE region, the general economic situation played an important role. In some countries, quarantine has caused a drop in purchasing power that is more tangible than in the post-industrial world. In addition to the pandemic, some CEE countries have faced strong currency fluctuations," comments CMO of Admix Hanna Yatel. "While budget cuts peaked in April and May, we have seen a gradual improvement since early July. Brands have resumed their campaigns and slightly increased their budgets.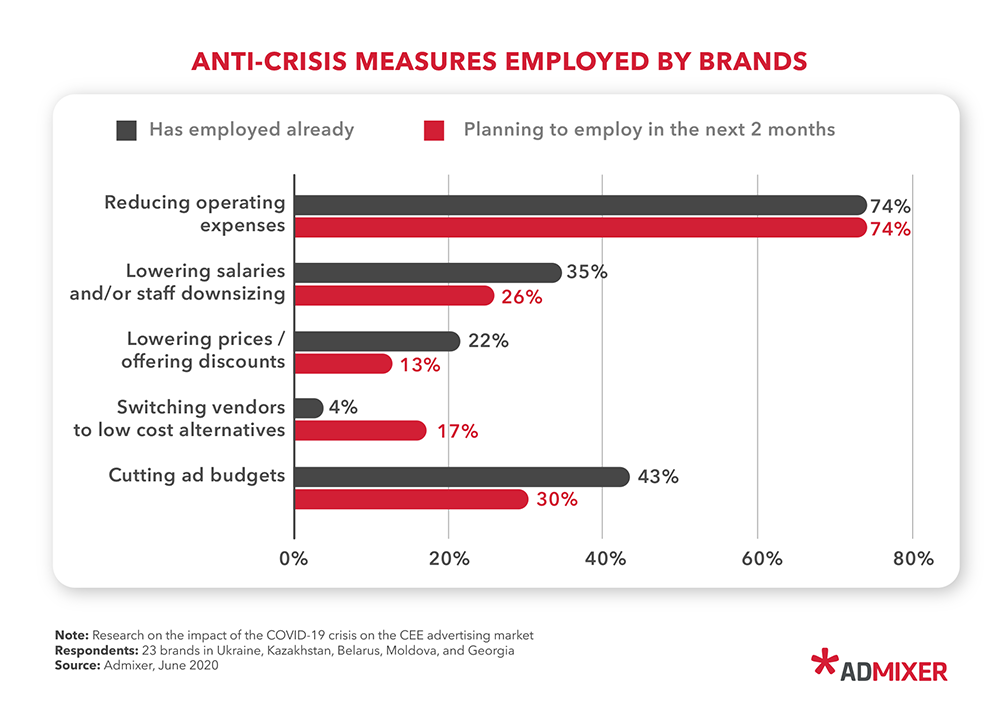 Download the full report here.