Citroën UK has teamed up with Channel 4's hit TV series Gogglebox as CarGurus seeks to boost car buyers' confidence in two new TV advertising campaigns.
Citroën's new campaign sees the show's popular armchair critics Jenny and Lee, Mary and Giles, Marcus and Mica, and Pete and Sophie comment on the brand's ë-C4 electric vehicle (EV) in its new advert, which is scheduled to air on June 11.
The announcement is a continuation of Citroën's new campaign "The French car that speaks your language", which aims to break the jargon surrounding cars with simple and easy language.
It will air on TV, online video and social media for a period of two months.
Eurig Druce, Managing Director of Citroën UK, said: "With the campaign 'The French car that speaks your language', Citroën is showing that although it is a French brand, it is very much in tune with the British public.
"Aware of eliminating jargon and simplifying our customers' shopping experience as much as possible, we have launched numerous initiatives in recent months, including our Fair Pricing policy, the new Citroën Store online and the virtual showroom.
"By partnering with the very popular Gogglebox, we hope to amplify our message even further with our wonderful New Citroën ë-C4 100% electric."
CarGurus has already launched its new "Consumer Confidence" television advertising campaign.
The new ad highlights how the innovative online shopping platform helps educate shoppers and establish transparency throughout the car buying experience.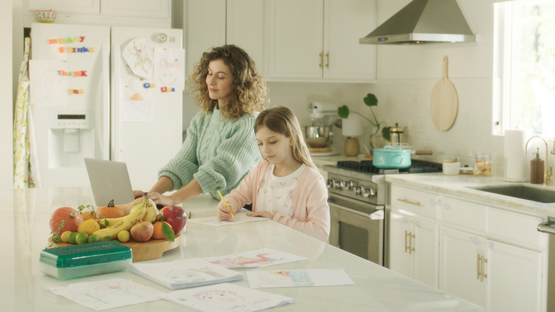 The CarGurus "Consumer Confidence" campaign was inspired by the CarGurus Buyer Insight Report (UK) 2021 which found that only 53% of buyers are very confident when in the market to buy a car, while 36 % often feel uncertain about buying a car.
Sarah Welch, Marketing Director at CarGurus, said: "Our research suggests a continued lack of confidence among UK shoppers when looking to buy a car.
"Particularly with used cars, knowing what a fair price is can be very difficult for the average consumer.
"It inspired us more than ever to give consumers intuitive information and key details that really matter when buying a used car.
"At CarGurus, we pride ourselves on providing consumers with a transparent and informative online shopping platform.
"The primary goal of our Consumer Confidence campaign is to demonstrate this consumer-centric approach, showing how we distill millions of data points into digestible information that helps consumers easily find a great deal on their car purchase. 'occasion."