A group of advertising agencies and industry leaders have launched a campaign to debunk myths about the potential risk associated with the AstraZeneca vaccine.
@TheFactsination initiative wants all Australians to get vaccinated as soon as possible (subject to advice from their GP).
Supporters include Dan Monheit, Rose Herceg, Jules Lund, Henry Innis, Kieran Moore, Aden Hepburn and Chris Savage.
Good One Creative is credited on original content from @TheFactsination: "The A-Z of things more likely to kill you than the A-Z."
@TheFactsination initiative supports the open letter published last week by an alliance of leading health experts urging Australians to get AstraZeneca as soon as possible.
Health experts say there is a one in a million chance of dying from the AZ vaccine, and that the AZ and Pfizer vaccines have a similar profile in preventing serious COVID-19 Delta variant illnesses.
@TheFactsination spokesperson Dan Monheit said: "The risk of a fatal side effect from the AstraZeneca vaccine according to health experts is one in a million.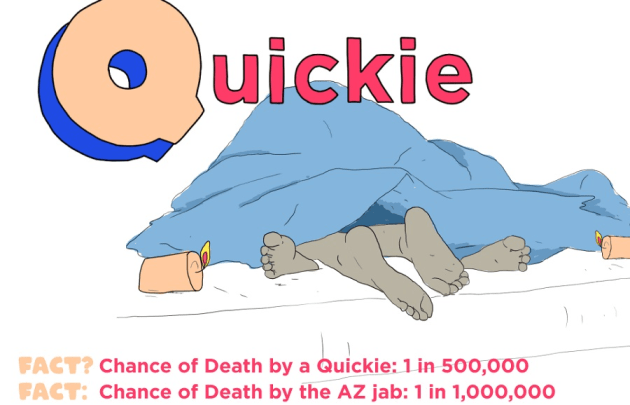 "The risk of death from typical daily activities such as bathing, having sex or walking down the street is much higher."
Monheit says @TheFactsination initiative was built around an Instagram account taking A-Z of the ways people are more likely to die (according to internet 'facts') than get hit A-Z, putting risk from an appropriate perspective.
"Our industry specializes in communication – so we call on all agency leaders, clients, suppliers and colleagues to help us share information that puts risk into perspective and encourages those who can to get vaccinated as soon as possible. ", said Monheit. said.
Aden Hepburn, supporter of @Factsination, said: "Our request to the industry is very simple. Go to the @TheFactsination Instagram account and share as much as you can over the next few days on all your social networks.
"Ask staff and customers to do the same. Spread the word! Or create and share your own content – tag @TheFactsination so we can pick it up and republish it."
Rose Herceg, @TheFactsination supporter at WPP: "We need to help put risk into perspective. There's only one way out – and that's together.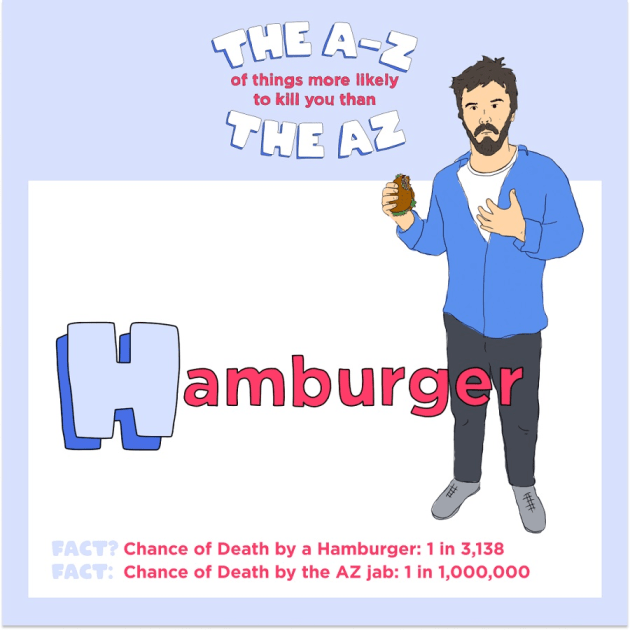 "We are a powerful industry and we are calling on leaders to use the talent and influence of their teams and companies to tackle vaccine hesitancy driven by misinformation. Please join us and do it. Share this content far and wide! »
Henry Innis, supporter of @TheFactsination, said: 'Health authorities have made this clear – the only way out of lockdowns and severe restrictions is for 80% of the population to be vaccinated. There are enough vaccines available, but many refuse the AstraZeneca vaccine due to misinformation and unwarranted fear of risk. »
The @TheFactsination team will also run a media publicity campaign targeting leading journalists, radio and TV hosts and influencers.
Kieran Moore, supporter of @TheFactsination, said: "Media Agencies – please use your media clout to get big media companies to support this. PR firms – use your contacts to spread the word. All – tap into your "influencer" networks to attack these myths and misconceptions, please. Above all, implore your colleagues and friends to separate fact from fiction.
"Together we can truly help save lives, prevent mental health issues among our family, friends and colleagues, save jobs and help Australia and Australians reclaim their special way of life. "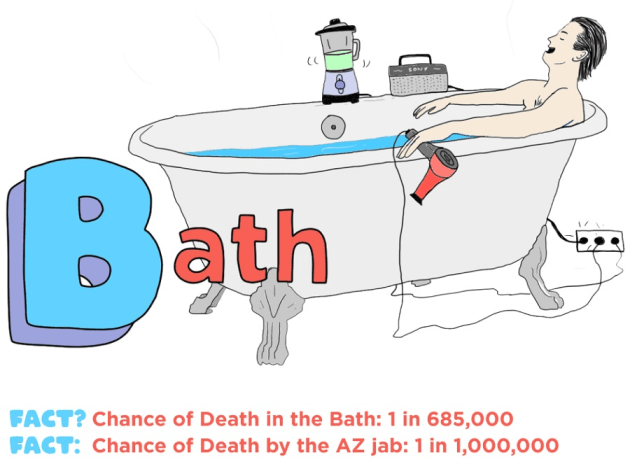 Do you have anything to say about this? Share your opinions in the comments section below. Or if you have any news or tips, email us at [email protected]
Sign up for the AdNews newsletter, like us on Facebook or follow us on Twitter to break stories and campaigns throughout the day.